When
The Hobbit
was released, I was kinda bummed I couldn't make it to the midnight premiere.. I usually like to dress up for those! So it's been on my to-do list to go see the movie .. Last night I finally got to!! The theater was still pretty packed, and it's funny to see mostly males rather than females (since I usually go to chick flicks) in the seats. I haven't read the book yet - that's on another to-do list - but I still really enjoyed the movie. I've been told they changed it up some compared to the book. I'd like to see it one more time in theaters and this will definitely be one I want to own! It had just enough humor, magic, action and great great music. My favorite part is the beautiful costumes.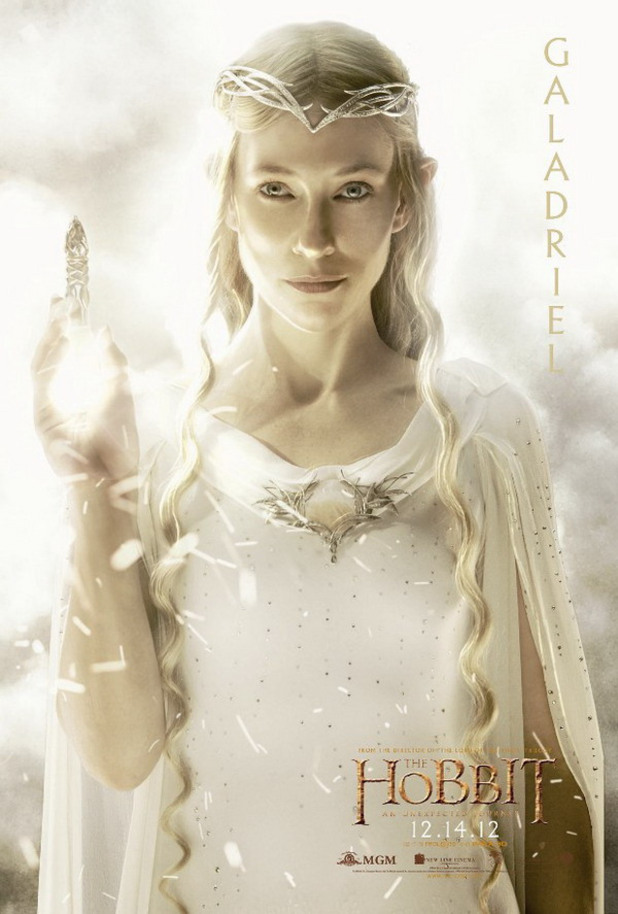 Lady Galadriel's hair!!! Omg!! :P I am definitely going to cosplay her or Arwen soon.
She's so magical. I wish I was an elf!!
The song the dwarves sing at Bilbo's house gave me goosebumps, too.
Thorin was a truly emotional character.. I really enjoyed his performance throughout the whole movie.
This is "Song of The Lonely Mountain" performed by Neil Finn.
He's an outstanding singer from New Zealand.
When this song played during the credits I couldn't leave until it was finished.
There was no stinger after the credits, but I recommend staying for the music :)
So today I'm going to listen to The Hobbit soundtrack on repeat, wear my elf crown around the house, and slay some orcs on EverQuest II ! :D