I was just browsing
Etsy
(a dangerous thing to do) when I decided to search for "shabby chic" .. I love vintage home decor and Etsy has some really imaginative sellers. During my search I found a cool shop called
The Shabby Shak
. Some items they have for sale are coat racks and hangers, cast iron decor, and knobs and handles. Definitely some interesting baubles! But my favorite item is the Faux Taxidermy Dragon Head!!!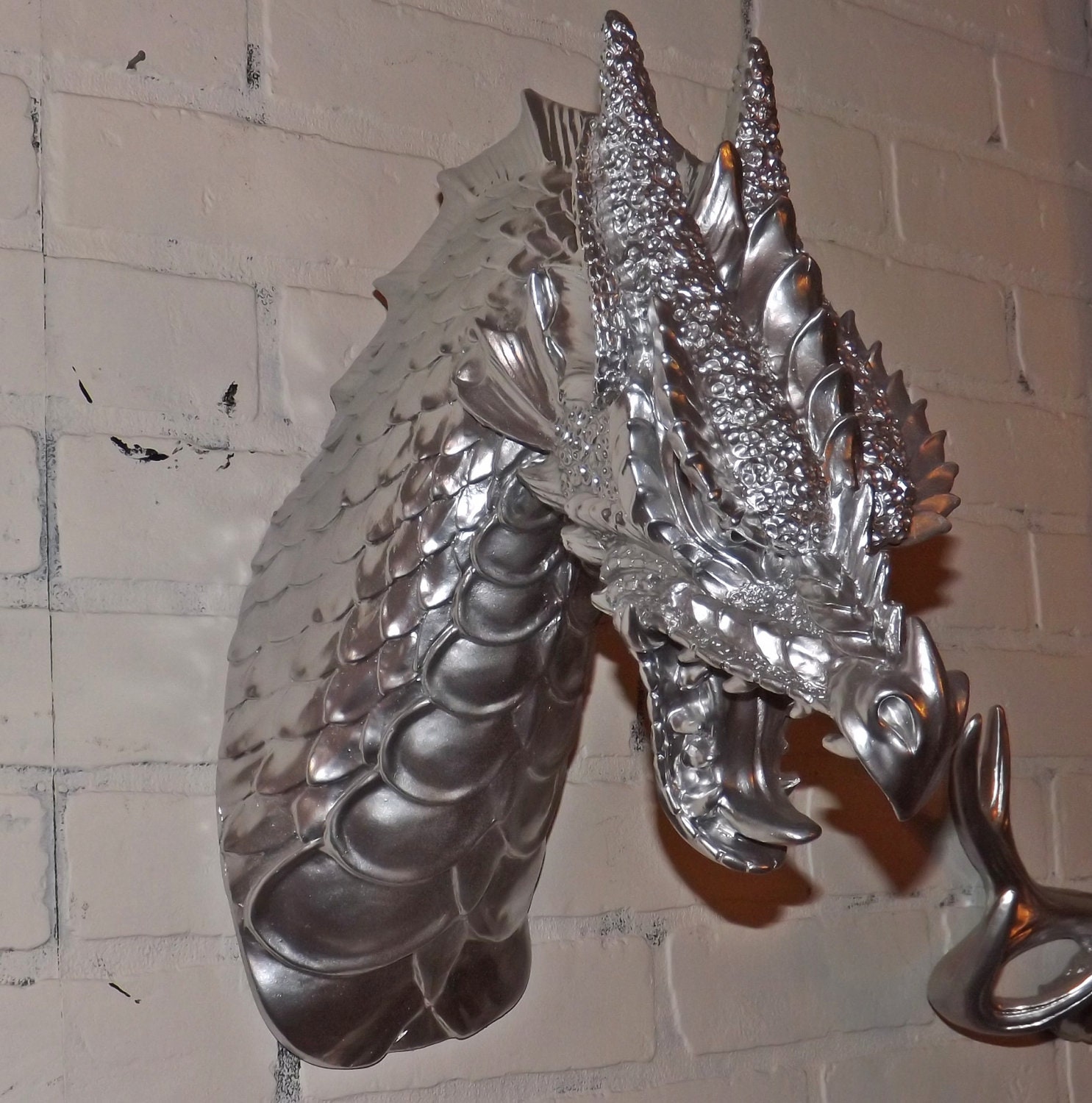 I mean look at that!! It's SO awesome!! It's "resin compound , refinished in a bright chrome" and "heavily detailed" and available in custom colors! I am disappointed it says great for a "boy's room" .. Because I think that'd look great in my room!!! :P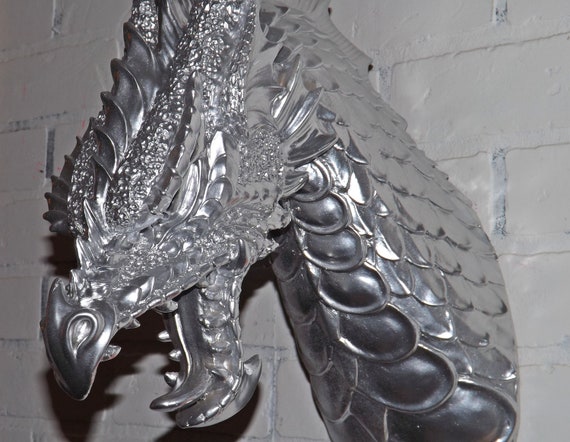 I've always loved mythological creatures, and one fun thing on EverQuest 2 is the ability to decorate your house. They have numerous wall mounts of different animal/monster heads. So this dragon head from Etsy is right up my alley! She also has a T-Rex, rhino, giraffe and many others!
Would you want a dragon staring back at you when you wake up? Would you tell your friends you slayed it in a frenzy battle?! I would!